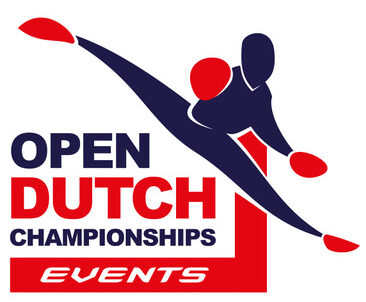 After many years (and still) of organizing the well-known Open Dutch Championships it's time to expand our horizon and start a new adventure to take our events, and you, to the next level. After bringing international top competition to Helmond for many years for the Open Dutch tournament, it's now time to share new knowledge, and experiences, from high-level competitors and coaches with you. All of this at the location you are already familiar with, the Fletcher Wellness Hotel in Helmond, home of the Open Dutch Championship.
Our first seminar is planned for the 23rd of September 2023. For this very first event we have invited Fin Heesom and Will Taylor, members of Team Elite Kickboxing. We invited these two young new champions because we believe in the work they are doing and their training methods. New young people with new ideas, and a new fighting style. They compete in WAKO kickboxing light-contact, which is very similar to our ITF fighting style. They have gotten great results in their fights with our top ITF fighters, which means it works! They are coming to Helmond to share their experience and knowledge with all of us.
Topics covered will be: sport specific footwork, basic kicking and punching techniques, advanced sparring combinations, strength, static and dynamic flexibility, mobility and balance, mindset and focus management, confidence and skill building, and how to develop a champion mindset!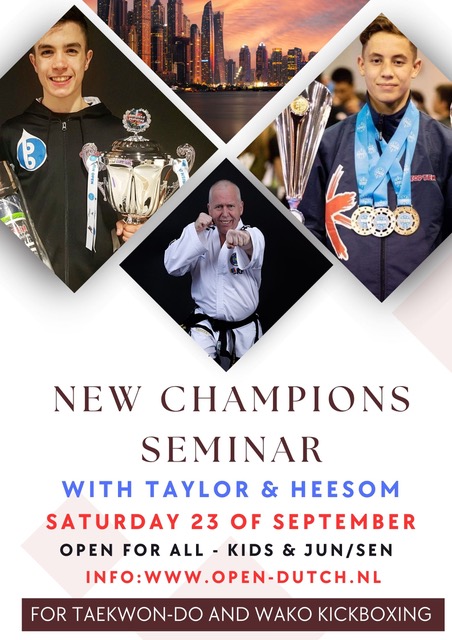 Our time schedule for this event looks as follows:
09:00 – 11:00 Kids (pictures)
11:00 – 13:00 Junior/Senior first session
13:00 – 14:00 Pictures and lunch
14:00 – 16:00 Junior/Senior second session
More details can be found in the official invite below. In order to register, please use the registration form below, and register per club/team!