There are many hotels in the Helmond / Eindhoven area that you can choose from. The organization of the Open Dutch has worked with City Resort Helmond, Golden Tulip West-ende (Helmond) and Holiday Inn Eindhoven to ensure you have a great experience. We highly recommend selecting one of the following three hotels. Note the booking code, please use this for the special rate.
City Resort Helmond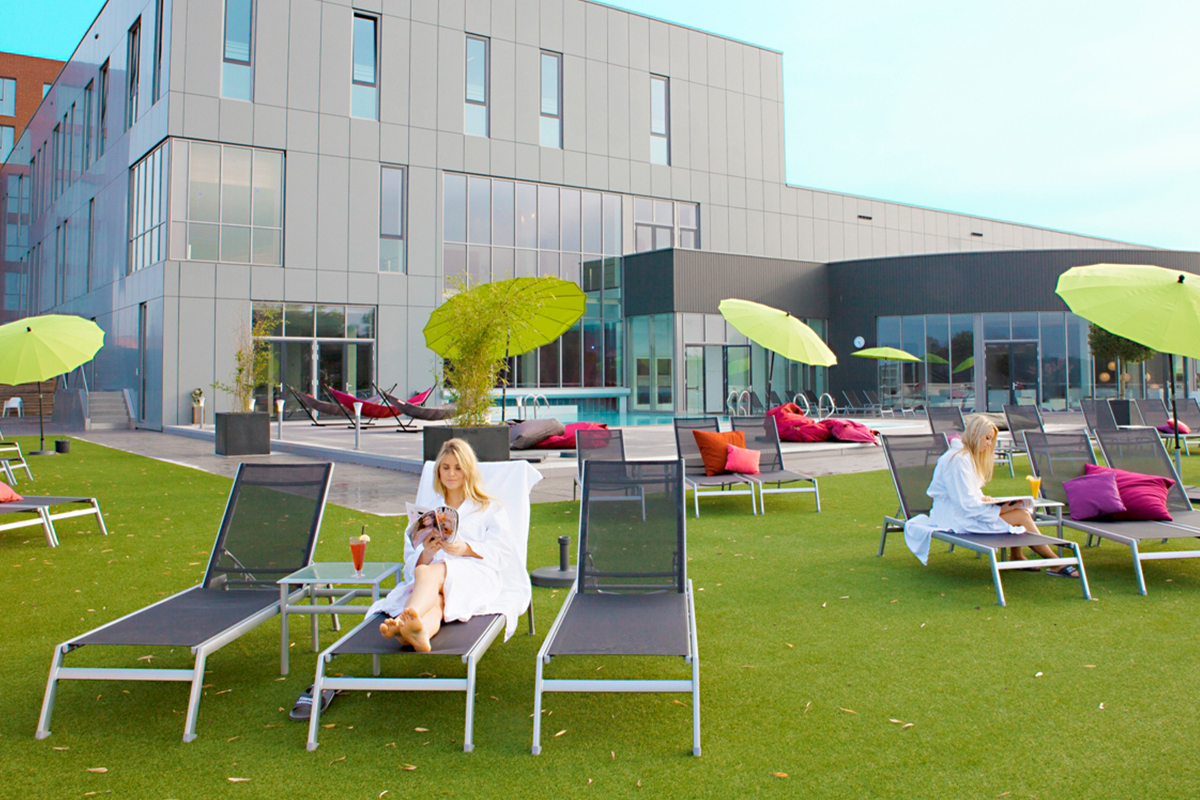 This is our main location, why, well simply because the City Resort Helmond is situated right above the sports hall. You can literally change in your room and walk over to the tournament in a minute. Although you may want to enjoy their great breakfast buffet first.City Resort Helmond offers you a luxurious location to stay the night including, Wi-Fi and climate control. At City Resort Helmond you can work out for free and you can enjoy the facilities of City Resort Helmond for an attractive rate. It is a typical Hotel: affordable luxury in a vivid surrounding. Southern hospitality in the heart of 'de Peel.' All rooms are equipped with climate control, free Wi-Fi, and other modern day conveniences. Sports facilities are free of charge for our hotel guests. At the same time our guests can enjoy the attractive rates for the indoor beauty and wellness resort.
Book rooms using the following code: TAEK
Holiday Inn Eindhoven


Holiday Inn Eindhoven is a luxurious and modern 4 star hotel situated directly opposite the central train station of Eindhoven. The 207 new and spacious rooms are beautifully designed and feature all modern conveniences. From a large desk, a laptop safe, an iron and ironing board, coffee- and tea drinking facilities and a flatscreen TV with a broad range of national and international television channels. Extremely comfortable mattresses and a choice of different pillows guarantee an optimal night's sleep. Reservations can me made via email (reservations@eindhoven.holiday-inn.com) or by phone ( +31 (0)40 235 8248 ). Please book rooms using the following code: OPDU2018 to get our special discounted rate.
Address and contact details:
Veldmaarschalk Montgomerylaan 1
5612 BA  Eindhoven
Phone: +31 (0)40 235 8248
Email: reservations@hieindhoven.com

Golden Tulip Hotel West-Ende (Helmond)
Housed in an elegant 19th century building, this welcoming 4-star business hotel enjoys a prime location in the heart of Helmond city centre. Eindhoven city centre and the famous Philips stadium are just 15 minutes drive from our hotel making it an ideal base for all your business trips, sporting events and leisure breaks in Helmond. Facilities The Golden Tulip West-ende Hotel offers guests a range of comfortable rooms and suites, all equipped with desk, free Wi-Fi and tea-coffee making facilities. Pets aren't allowed.
Each of the 106 rooms features a cool contemporary design and world class amenities, some of our spacious and modern bathrooms. The hotel which was recently extended, also offers visitors on long stays self-catering apartments and B&B facilities. The Golden Tulip West-ende is home to a fine dining restaurant elegantly decorated. Enjoy the homely atmosphere of this stylish restaurant with its large fireplace. We are open to hotel residents and non residents for breakfast, lunch and dinner. The Brasserie Rubenshof, serves fresh seasonal ingredients all carefully prepared for a fine gastronomic experience. The hotel also has a cosy lounge bar with deep armchairs where you can relax and enjoy pre-dinner drinks or nightcaps. With extensive meeting facilities, a beautiful south-facing terrace perfect for relaxing in green and peaceful surroundings, and safe car parking, at a nominal fee, to complete the offer, the Golden Tulip West-ende ensures you all the facilities and services you need for a comfortable stay in Helmond. At the Golden Tulip West-ende reception is staffed 24/7.
Our dedicated and friendly team of professionals is available to arrange your car and bike rental, transfers or taxis. They will be delighted to provide you with any information you need to help make your stay as carefree and relaxing as possible.
Address and contact details:
Steenweg 1
5707 CD
HELMOND
Telephone: +31 49 2524151
Email: welcome@westende.nl (please book rooms using the code: dutch champion)