There are many hotels in the Eindhoven area that you can choose from. The organization of the Open Dutch has worked with NH Hotels to ensure you have a great experience. We highly recommend selecting one of the following hotels:
NH Best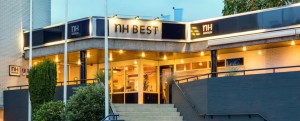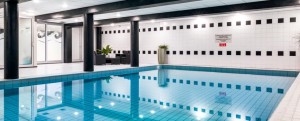 NH Best hotel welcomes guests to quality accommodation at an affordable price within reach of Eindhoven, Tilburg and 's-Hertogenbosch and is only 2.3KM away from the Sport Center Naestebest! Only a short trip from the Eindhoven Airport, NH Best is adjacent to an international standard golf course as well as tennis courts and a bowling alley. With 68 guest rooms and ten conference rooms the hotel can easily accommodate any company business trips and the heated indoor pool, complete with steamy sauna and solarium, will ensure that every guest stay relaxed and comfortable throughout their stay. The in-house Querido restaurant serves delicious local fare for breakfast, lunch and dinner.  You can enjoy your meals in the warmth of the hotel itself or out in the refreshing garden and terrace areas where you can soak in the sun during the day or stare up at the twinkling stars at night. Complimentary parking on the hotel grounds makes driving in from nearby highways a breeze, while bicycle rental offers a great alternative mode of transport for guests to experience the unique Dutch surroundings the same way that so many locals do.
NH Hotel Geldrop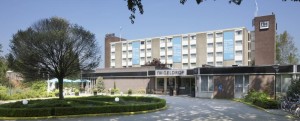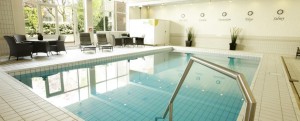 The NH Geldrop hotel is a four-star hotel situated among beautiful natural surroundings, just ten minutes from the innovative and creative city of Eindhoven. (~24KM from the Sport Center Naestebest) With easy access to main roads and public transportation, the NH Geldrop offers guests a relaxing setting for recreational activities such as bicycling, swimming and tennis. With its 131 standard and superior category rooms, the NH Geldrop hotel is located right next to a beautiful 1500 hectare natural area, Strabrechtse Heide, perfect for enjoying the outdoors with a hike, jog or bike ride. The reception desk will be pleased to rent you a bicycle and provide all the hiking information you may need. Horse-back riding is also available. Nearby highways make this an ideal location for getting to Belgium and Germany easily. Guests are invited to enjoy the NH Geldrop's fully-equipped gym, tennis and squash courts, as well as a complete fitness center with indoor swimming pool, sauna, steam bath, whirlpool, solarium and outdoor patio. The NH Geldrop hotel also features 27 multi-purpose rooms that can accommodate up to 350 people for business and private events.